VEGETARIAN RECIPE
Autumn Coloured Mushrooms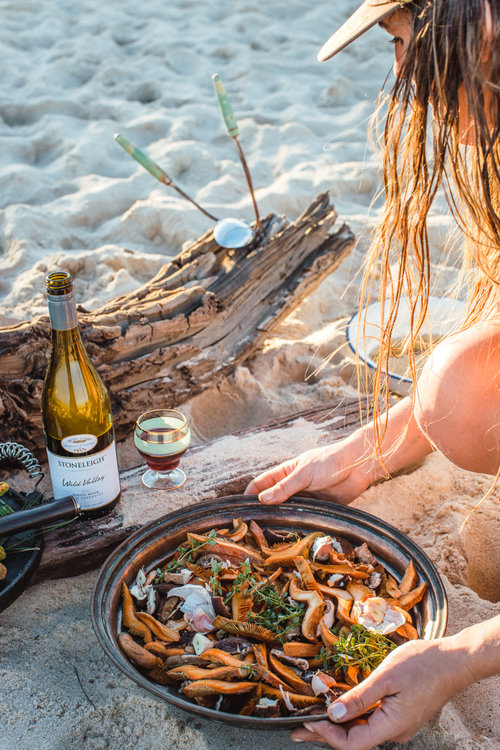 Ingredients
4 cups wild pine mushrooms, sliced or torn into bite-sized pieces
2 cups shiitake mushrooms, sliced or torn into bite-sized pieces
lemon thyme sprigs
butter
salt
—————
3 cups Stoneleigh Wild Valley Sauvignon Blanc
salt and freshly ground black pepper
Feeds 6
HOW TO MAKE IT
Light your fire 30 minutes before you are ready to cook and let it burn down until you obtain a medium heat. You want nice hot coals to cook these delights in.
Place the mushrooms and lemon thyme in a large frying pan with a good knob of butter and season well with salt. Place the pan on the fire and allow the butter to melt into the mushrooms.
2: Toss the mushrooms and add 1 cup wine. Cook until the mushrooms have absorbed the liquid, then repeat the process twice more. You want the mushrooms to cook for about 20–30 minutes – pine mushrooms are quite fibrous and need to soften in the wine. Season to taste and serve with the Hung Pork.